BOOKING WITH US IS ALL ABOUT ADVANTAGES
YIT Puerta Bisagra: an accommodation to discover the magic of Toledo

Cultural, diverse, harmonious, welcoming ... This is the soul of Toledo and how we have configured each of the 42 rooms of YIT Puerta Bisagra, to offer all the comfort and the best services to our guests.
Positioned in the historic centre of the City of Three Cultures, YIT Puerta Bisagra is the ideal accommodation to move around on foot through the downtown, living the streets of Toledo and soaking up its rich history, its varied cuisine and its many monuments.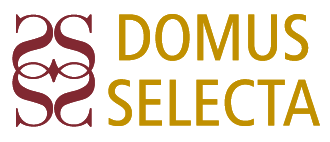 8.2 8.2
Unique and charming rooms in the historic centre
The diverse atmosphere of the historic Toledo has inspired the rooms of YIT Puerta Bisagra, each of them with a unique decoration and different ambiences. Staying here is always a singular experience, characterized by the comfort and relaxation provided by the varied services and the careful attention of the staff.

Double and single rooms make up the YIT Puerta Bisagra offer, to adapt to your needs and make you enjoy your trip as you had planned.